Improved patient care within your reach ( Title )
Streamline your Long-Term Care
workflow using the power of your voice.
Automate clinical documentation, charge capture, and delivery to billing - all from a single voice-controlled iPhone app. Whether you cover one facility or many, increase your patient time and improve your patient care with MDLog.
Quick & Simple Clinical Documentation
Quick & Simple Clinical Documentation
Focus on patients, not paperwork
Quickly dictate and file patient notes with your iPhone or iPad, dramatically reducing the time spent documenting notes. Designed to simplify your workload and enhance your productivity, MDLog maximizes your face time with patients.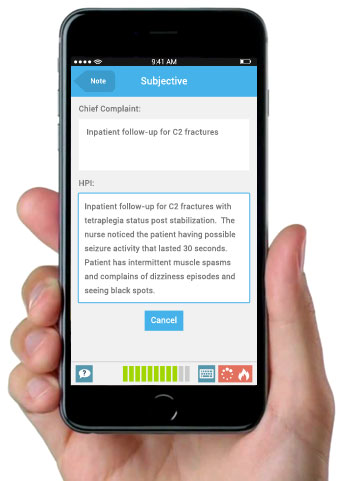 Everything you need… in an App
Everything you need... in an App
Your everyday tasks in the palm of your Hand
Leave your paper forms, laptops, and complex high-tech connectivity to your practice at the door. MDLog gives you the accessibility, mobility, and powerful functionality though a simple interface to create, edit, and post patient charts all from the convenience of your iPhone or iPad anytime anywhere.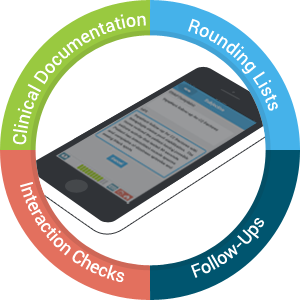 Efficient Practitioner Workflow
Efficient Practitioner Workflow
Optimize care, the way you work
Take advantage of optimized workflow designed specifically for multi-practitioner, multi-facility In-Patient and Long-Term Care practices, decreasing the time to create legible, structured and comprehensive clinical notes, eliminating transcription costs and increasing face time between you and your patients. Automate administrative tasks like posting of notes, and billing, to grow your practice without growing your staff.

Safe, Secure Patient Data
Safe, Secure Patient Data
Your Security is Our Priority
Your data is always safe with MDLog. Any data created with MDLog is securely encrypted, where only you can access it. We store and backup your patient data in our secure data center, allowing you to remain confident in your HIPAA compliance.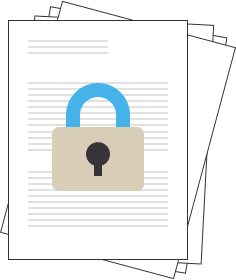 Participate in PQRS
Participate in PQRS
Avoid CMS Penalties with Automated Clinical Quality Measure Reporting.
The Physician Quality Reporting System (PQRS) program penalizes health care providers who fail to report their quality measures on services provided to Medicare beneficiaries. As you proceed with clinical documentation using MDLog, it prompts for required steps to be taken that meet the quality measure guidelines. A CMS-qualified registry will review and analyze your charts in MDLog and submit the PQRS report to CMS on your behalf.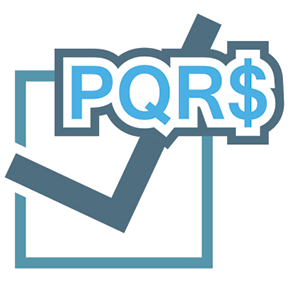 Up & Running in Minutes
Up & Running in Minutes
Get started with MDLog… without the need for IT.
Even the largest providers can be using MDLog quickly with no term contracts and no risk. With little more than registering for a trial and downloading the app, you can be running literally within 5 minutes. It's so simple, if you can use email, you can get started with MDLog. Uploading your current patients is a simple and secure single-click process using an CSV Excel file exported from your current billing system.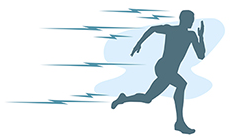 Simple. Efficient. Affordable.
Simple. Efficient. Affordable.
Get up and running quickly, risk free
MDLog uses a simple flat monthly fee with no upfront costs and no contracts.
You can be up and running using MDLog in less than 5 minutes.
Get Started